Students Seek Musical Extracurriculars
It has come into question whether the few options for musical students to participate in at McQuaid Jesuit is enough to satisfy the truly talented Knights who want to express themselves through the art form.
Many students want more musical clubs available at the school for like-minded students. The number of music-based clubs at McQuaid has actually decreased over the years, leaving students with few ways to express their musical talent and meet others who have similar interests.
One of these disbanded groups is the Guitar Club, in which students who played the instrument could discuss various aspects of it and play together. This club has not been available for students to participate in for the past two years.
"I've heard that there used to be a guitar club," said junior Max Kresock. "There's probably substantial student interest for something of that nature."
Junior Spencer Dovi, a prominent musical figure at McQuaid, also feels that the community could strongly benefit from a club other than the jazz band offered to students.
"I think a student-organized and based music club has a lot of potential," said Spencer. "In an ideal situation I think an extracurricular where students could come and practice or even perform whatever they are working on would be a great environment for some students who may not be able to find an outlet to do so."
The interest for clubs revolving around music is not limited to those who practice or perform it. There are students who don't play instruments who would love to involve themselves in this facet of the McQuaid community and discuss the artform critically.
"I do not play any instruments," said sophomore Michael Hazard. "It would be fun to talk to kids about music because kids my age have gotten to the point where they can think fairly critically about the music they listen to. This forum could be used by kids to review albums, talk about new music, and argue respectfully about music."
The Fine Arts Department Chair, Mr. Kevin Karnisky, also weighed in on the issue. He believes that the artistic expression students could partake in with these clubs would greatly benefit them.
"It could give them a creative outlet that other classes and activities can't offer," said Mr. Karnisky. "In the age of technology–ipads, cell phones, and video games–outward expression of thought and feelings is disappearing."
Many students at McQuaid want more musical clubs and opportunities so that they are able to fully express themselves in the community that they love.
About the Writer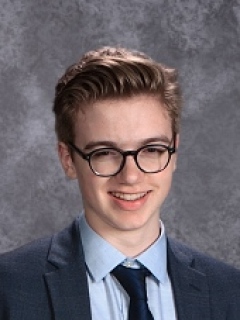 William Kelderhouse, '21, Staff Writer
Kelderhouse came to McQuaid Jesuit in his freshman year after previously attending Webster Schools. He is interested in listening to and performing all...