JRY Represents McQuaid on the Charts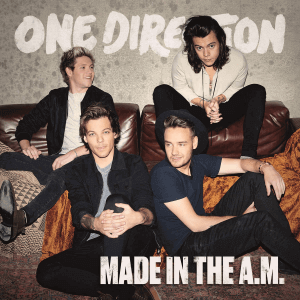 One Direction, John Legend, Nick Jonas and Maroon 5. What do all these popular artists have in common? They all have songs in their discographies written by John Henry Ryan II, or JRY, as he is known in the music industry.
John Henry Ryan II, born and raised in Pittsford, graduated from our very own McQuaid Jesuit in 2007. After his graduation, he went on to attend the Berklee College of Music in Boston. Ryan then, after graduating from Berklee in 2010, moved to L.A. to pursue his dream.
A bona fide success story, he has gone on to become a very prolific songwriter, multi-instrumentalist, and record producer. However, Ryan doesn't limit himself to writing music for other artists. He has also released music under his own name. In 2009, Ryan released an EP titled The Mayor of Strawberry Fields.
While his influence reaches far and wide in the ears of millions of music listeners, he is still remembered fondly here at McQuaid by those who knew and taught him.
"He was very creative with songwriting and already had some very developed skills as a musician," said Mr. Kevin Karnisky, Chair of the Fine Arts Department. "He was involved in some bands with friends outside of McQuaid. He performed regularly in the talent show."
Another music teacher, Ms. Danielle Franca-Shelley, taught Ryan in an arranging and composition course.  According to her testimony, it is clear that Ryan was going to be the musical powerhouse he is today, and showed signs of great creativity during his time here.
"I remember doing a project I called 'Junk Percussion', and John paired up with two other guys," Ms. Franca-Shelley said. "The project was to write a rhythmic composition using things like water bottles filled with rice, empty soup cans and a coin… to make music. I remember listening to the final project and saying, 'Wow, that was incredible'."
It is a testament to Ryan's skill and creativity in his craft that he has not been forgotten by his instructors after they taught him, let alone over a decade after his graduation from McQuaid.
JRY's compositions and productions have sold over 30 million units around the globe. His accomplishments are astonishing, yet not surprising, as we'd all like to think his success has more than just a little bit to do with where he went to high school.
About the Writer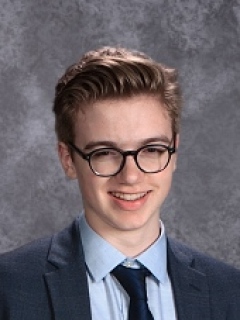 William Kelderhouse, '21, Staff Writer
Kelderhouse came to McQuaid Jesuit in his freshman year after previously attending Webster Schools. He is interested in listening to and performing all...