Let It Bleed Anniversary Just A Shot Away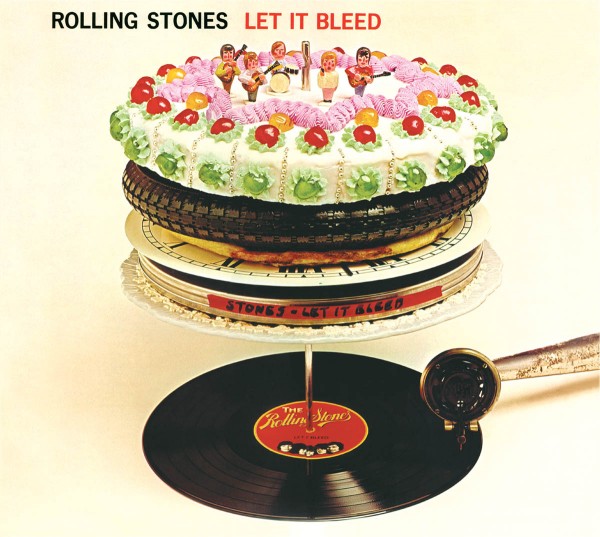 Hang on for a minute...we're trying to find some more stories you might like.
As 2018 comes to a close, we approach the 50-year anniversary of the album Let It Bleed by The Rolling Stones, the multi-platinum LP with a legacy that continues to live on five decades after its release. The dynamic 42-minute journey swings between genres and moods masterfully, perfectly blending rock attitude, blues conventions, and Jagger and Richard's relevant yet timeless lyricism in true Stones' fashion.
Let It Bleed was released in 1969 by the legendary rock outfit and is the first album to feature long-time guitarist Mick Taylor. The LP was recorded in both London and Los Angeles in 1968 and mid 1969. Upon its initial release, Let It Bleed reached number one in the U.K., rising above even The Beatles' Abbey Road, and in the U.S., reached number two on the Billboard Top LPs chart, eventually soaring over 2 million units sold. Despite going double platinum in the U.S. alone, the album still faced controversy.
The controversy stemmed from the lyrical content of the album. Some said that the lyrics that allude to sex, drugs, and violence encourage these things and serve as an advertisement for such. These lyrics instead serve parabolically, using simplified terms and experiences the band is familiar with to deliver familiar and timeless messages of emotional dependency, philosophy, love, and satire. This is done knowingly, with Jagger and Richard's writing having a resounding yet simple intelligence throughout the entire album, all the way from the contrastingly dark and foreboding gospel of "Gimme Shelter" to the simple and profound philosophical messaging found in "You Can't Always Get What You Want."
The album begins as it ends, anthemically. "Gimme Shelter" starts out very sonically small as the iconic clean guitar tone and background vocals swell into a very traditionally Stones verse and, eventually, an immense chorus with lead vocals by both Jagger and the incredibly talented Merry Clayton. The lyrics contrast the upbeat instrumentation and optimistic backing vocals. Jagger bluesily warns the listener with the first few lines of the song, singing, "Ooh, a storm is threat'ning, my very life today, if I don't get some shelter, ooh yeah, I'm gonna fade away." Merry Clayton's searing vocals can also be heard, passionately belting, "rape, murder, it's just a shot away." However, the song does not just dwell on random cold-blooded crime and senseless violence. It was written in the middle of the United States' involvement in the Vietnam War, claiming many soldiers lives in violent deaths and maimings. As if they're explaining the introductory optimism, Jagger and Clayton join together for a mellowed outro and sing, "I tell you love, sister, it's just a kiss away," giving a tinge of hope to the album opener, and frankly, the rest of the LP.
The following few tracks ("Love In Vain," "Country Honk") may seem familiar to a seasoned music listener. The second track on the album, "Love In Vain," is the band's take on legendary bluesman Robert Johnson's song upon which Jagger puts his own vocal spin and the band gives a full country blues treatment. The song, from a desolate point of view, takes a look at lost love that is relatable to many and has aged flawlessly. The third track, "Country Honk," shares a verse and its choruses with the song "Honky Tonk Woman," and is extraordinarily playful.
After this is where the album ran into slight controversy. Both the tracks "Live With Me" and "Let It Bleed" have lyrics alluding to sex and have underlying themes that some more conservative audiences found distasteful. While the former is guilty of merely being a fun love song driven by Jagger's raspy, bombastic vocal performance and Billy Wyman's driving bassline that runs with its sensual basis full speed ahead (albeit somewhat moderately due to the climate of the time and Jagger and Richard's taste), the latter, titular track, has more meaning.
"Let It Bleed," at its heart, is a song about emotional dependency. The track uses seemingly foul yet honest imagery and truths about the necessities of the human person and whom we require. "Well, we all need someone we can lean on, and if you want it, you can lean on me," Jagger sings, replacing the word "lean" throughout the song with "bleed," "dream" and other words not fit for this article. Jagger is singing about the person we all need, and wish we could have, and that when he depends on them, they can depend on him.
"Midnight Rambler" is a bona fide blues opera, and clocking in at nearly seven minutes, is the second longest song on the album. The controversy surrounding this song is understandable (at least on the surface) as Jagger sings in first person as a character based on Albert DeSalvo, a man convicted of killing 13 women. The song chugs along for seven minutes with excellent highs and lows that are accentuated by live performances of the song that have reached up to 13 minutes in length.
Speaking of controversy, the ingenious song "Monkey Man" (my personal favorite) tackles the band's public image and seemingly predicts the reaction regarding the lyrics of the previous few tracks. Mick sings in a sarcastic tone for some of the song, with lyrics such as "All my friends are junkies, that's not really true" revealing the satiric nature of the tune. Keith Richards and Mick Taylor's guitars dominate this track along with the rhythm section of Billy Wyman and Charlie Watts that groove their way through the four minutes. Richards' and Taylor's plentiful blues rock riffing and lengthy instrumental break leads into Mick's fifth octave primal screams that make some of their first appearances on the album. His screams seem to be representative of how the public views the band, with Mick satirically shouting "I'm a monkey" and scatting his way through the outro of the song.
And just as it began, it ends. The gospel inspired anthem "You Can't Always Get What You Want" closes out the album similarly to "Gimme Shelter" with a beautiful message that, while the title implies has to do with complacency, is actually a timeless truth that people should not seek what they desire, but what they need to fulfill themselves spiritually. This is conveyed through familiar and earthly imagery, such as watching the woman you love getting married, but understanding her suitor is better for her.
When standing alone, these songs serve as catchy yet complex relics from which you can glean a bit of information of what it was like to live in the '60s and take away tales of love and lessons on life. Together, they make one of rock's greatest pieces, a medley of blues, country, gospel and rock that leaves you feeling that you can't always get what you want, but that if you try sometimes, you get what you need.
About the Writer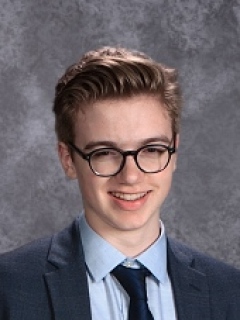 William Kelderhouse, '21, Staff Writer
Kelderhouse came to McQuaid Jesuit in his freshman year after previously attending Webster Schools. He is interested in listening to and performing all...