Video Games Impact Culture, Student Life
Hang on for a minute...we're trying to find some more stories you might like.
The influence that videogames have on our culture is certainly an interesting one. There are many types of video games, and even more are being created: puzzle games, strategy games, role-playing games (RPG), Massively Multiplayer Online (MMO) games, and even some combinations of these, like MMORPGs. They are a way to use and celebrate great creativity.
Games are almost an artform.
However, video games don't always have a positive effect on those who play them.  Even the opinions of gamers themselves were mixed.
McQuaid Jesuit sophomore Peter Hahn remarked that video games were "a good source of entertainment," and he definitely liked the creative aspect of games.  But he acknowledged problems as well.
"It's a time waster," Hahn said.
He explained that, while it is a great source of entertainment, it may be too good and can cause people to get distracted from their work.
Freshman Charlie Hurley likes the games that challenge your intellect.
"Some games are really interesting to play, and the intellectual challenges help build your intelligence," Hurley said.
Charlie also thought that video games were a time waster, though. "That's kind of the point of video games. It's to take up time when you don't really have anything else to do," he said.
An article by the University of Minnesota says that there is a huge cultural change with the spread of video games. They have had a huge effect on media, mainstream culture, and contribute greatly to art. "Video games have gone from being a derivative medium that took its cues from other media, such as books, films, and music, to being a form of media that other types derive new ideas from."
In the meantime, students continue to struggle with the many academic, social, and cultural implications of this artform's new pervasiveness.
About the Writer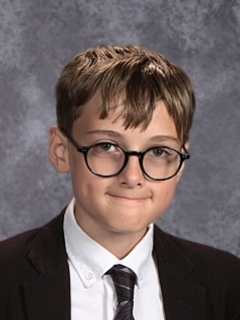 Jude Hall, '22, Staff Writer
Hall came to McQuaid Jesuit in sixth grade and now runs cross country.  He is  a member of Masterminds, Magic Club and Speech and Debate.  He is a fervent...