'It's Over 9000!'
McQuaid's Anime Interest Reaches New Levels
In the past couple of months, the student body's interest in anime has grown at an unprecedented rate. What used to be a niche group of people who enjoyed this form of eastern media from Japan has grown into a beloved part of many students' lives. From Naruto to One Punch Man, many students have begun the descent into anime fanhood.
It is no longer just a form of media for the few but one for the masses. With the advent of Netflix's new original anime series, such as Devilman Crybaby and Baki, and more mainstream streaming sites such as Hulu featuring the likes of Naruto alongside series like Friends, we are in an age where anime is presented in a readily available way to everyone. Whether it was the bright colors or the interesting descriptions or suggestions from friends, senior Sam D'Amico shared the growing interest he has seen here at McQuaid.
"I'd say I know about 20 people in the senior class who have shown interest in anime and those are just the ones I've talked to. There could be many more. I often hear it being discussed at lunch and in the halls," D'Amico said.
However, it is not just an interest contained to the senior class. Kids from all grade levels in both the middle school and high school have become enamored by this form of media.
Sophomore Spencer Sickler, shared what he's seen in the tenth grade and younger students.
"There is a slight interest that I have personally seen. I have a few friends who watch it, but when it comes to the actual number, it's quite a few but hard to tell," Sickler said.
Since there are now so many students in so many grades that have been interested in giving it a try, an important question becomes, what are good shows for beginners?
For many, shonen anime are the gateway with shows like Naruto or Sword Art Online. Shonen anime are action series directed at males ages 12-17 but can be enjoyed by people outside of this range. Many of the famous anime tropes can be found here as well, from the screaming Super Saiyans of Dragon Ball Z to the "Nani?!?!" Of Jojo's Bizarre Adventure. While suggestions in the category differ from person to person, the general consensus is that there are a few anime that are especially good for newcomers.
Naruto serves as a solid introduction for many with well developed characters, interesting stories and a number of episodes to get lost in.
Attack on Titan is a popular action anime that follows the story of a young boy that blends a grim reality with beautiful action set pieces.
Sword Art Online is the most cookie-cutter example of a beginner's anime. For many it is their first because it showcases everything anime has to offer and is remembered fondly by many as their first one. While it does not do anything exceptional, it does work very well as an introduction.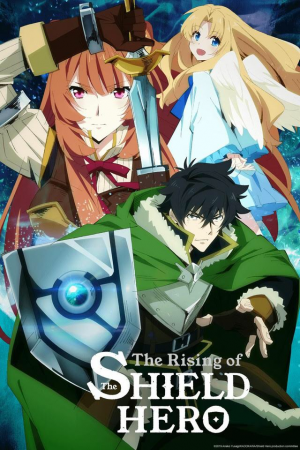 For those individuals that don't enjoy action-packed adventure, there is also a wide variety of comedy series available. Unlike many comedic series here in the U.S, comedic anime are still story driven and focus on plot.
Good recommendations for beginners range from straight comedy to action-comedy hybrids. One Punch Man serves as a good introduction to anime, blending comedy with action  while showcasing the story of a character who is so powerful he is left incredibly bored.
Ouran Highschool Host Club doesn't feature much action but does feature well developed characters and a fun and engaging story. Comedy is the center of this anime and every episode gives the viewer something to laugh about.
A final comedic suggestion is Konosuba, an anime series that follows a rag-tag group of adventurers who are all woefully overqualified for their skill level. Every episode features something absurd happening because of their group stupidity.
With anime becoming more mainstream for students to discuss, perhaps it's only a matter of time before you jump on the anime train as well.
About the Writer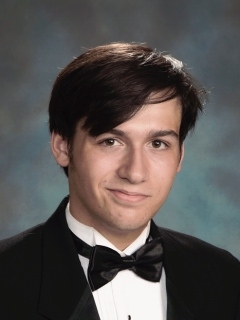 Ethan LaFranco, '19, Staff Writer
LaFranco came to McQuaid Jesuit in 2012 as a sixth grader.  He is part of the Ultimate Frisbee Team and the Competitive Gaming Club. His other interests...